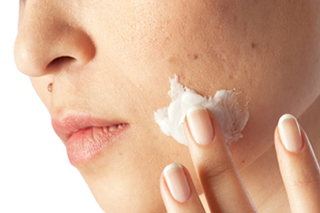 A TCA peel is a cosmetic procedure performed on patients with certain skin conditions. The TCA stands for trichloroacetic acid, and is a non-toxic chemical used with this method. TCA peels involve the application of the chemical to the skin. Once penetrated, the old layer will literally peel away and leave a new, rejuvenated skin layer, reducing or eliminating certain conditions. The treatment is not suitable for all skin types and tones, but suitable candidates can expect good results in a relatively short space of time.
Depending on the extent of skin damage, TCA can be applied to the skin as a mild treatment; typically repeated 2 or 3 times for the best results. Medium treatments are usually repeated once or twice a year and recovery is slightly longer than a mild treatment. The deep peel is an option for more extensively damaged skin and will only need one treatment, however recovery can be much longer than the other peels and cause more discomfort.
Who will benefit from a TCA peel?
TCA peels can help reduce visible damage caused by acne scarring, pigmentation, sun exposure and melasma. As the peels can be performed on the face, neck, back, arms and legs, often larger areas can too be treated. It is worth noting however, the face tends to heal much quicker than the other areas.
In addition, a TCA peel will also benefit those with conditions that are generally related to the aging process, such as fine lines, age spots and skin that has been damaged by excess sun-exposure over the years. By peeling away the old layer of skin, the outcome of a new layer will present a fresher and more youthful complexion.
The procedure
The area of skin to be treated will first be cleansed of all oil by using a special skin-cleanser, alcohol and sometimes acetone. This is to ensure that the peel solution penetrates the skin affectively and evenly.
The TCA solution is then applied, and may cause the skin to temporary sting or feel hot. A handheld fan may be used to cool the skin during this stage.
Finally, the skin is smeared in ointment to speed the healing process.
The skin will physically peel during the healing stage and care must be taken to avoid sun exposure during this time, which is typically around one week.